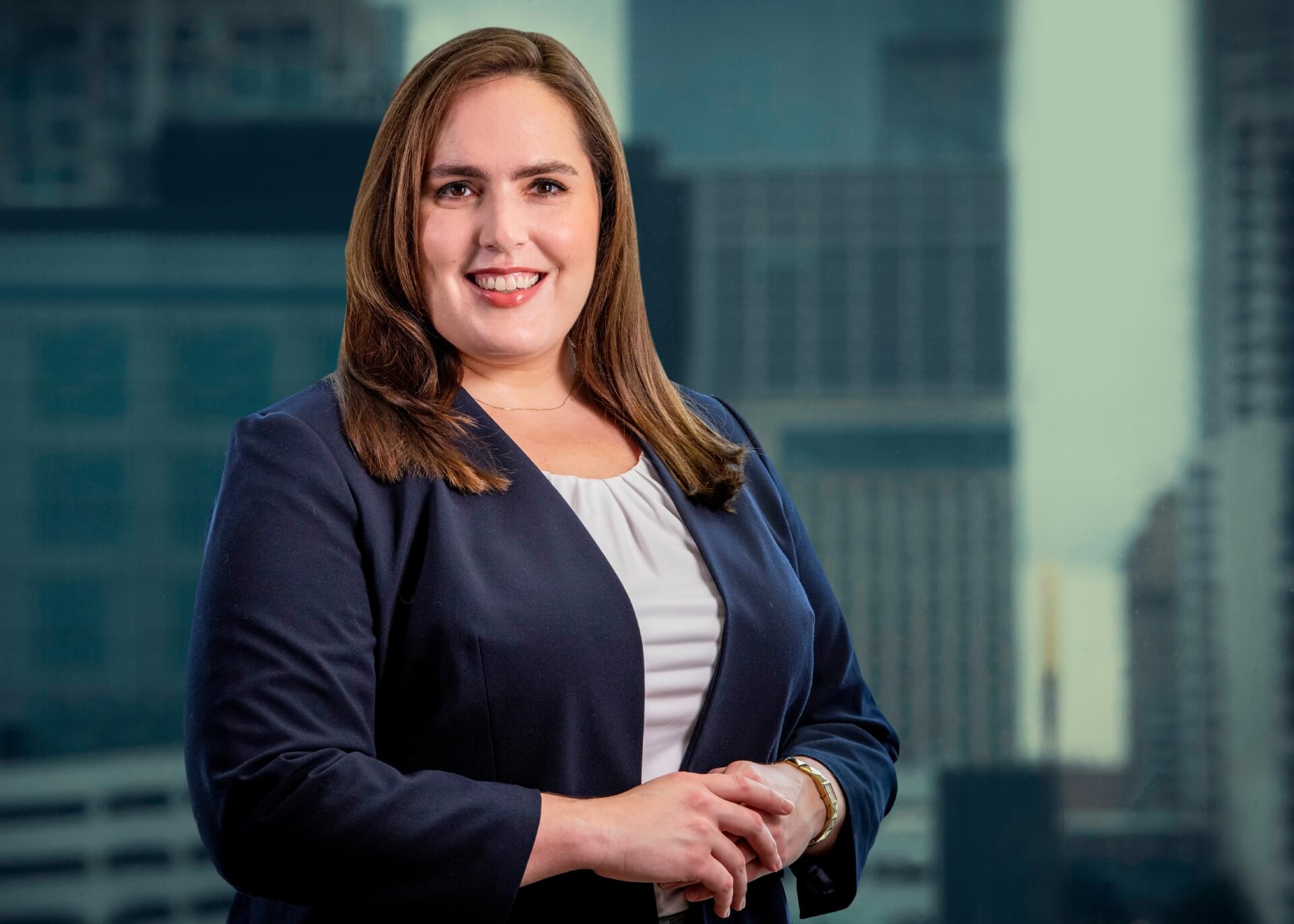 Associate
MELANIE H. CRUTHIRDS
Melanie H. Cruthirds is an associate attorney at Christian Attar. Melanie earned a Doctor of Jurisprudence degree (magna cum laude) from South Texas College of Law Houston in 2021. Prior to that, she earned a Bachelor of Science degree in journalism (magna cum laude) from Texas Christian University.
Melanie joined Christian Attar as a law clerk in 2021 and was named an associate at the firm upon bar licensure in 2022.
Before becoming an attorney, Melanie enjoyed a 10-year career in the oil and gas industry, primarily working in marketing, communications, and public relations. As such, she brings to her legal practice deep experience in contract drafting and negotiation, due diligence, mergers and acquisitions, trademarks and branding, corporate governance, and commodities markets.
During law school, Melanie spent her days clerking for several well-respected law firms in Houston, Texas, and spent her nights attending classes. Throughout that time, she gained a wide range of legal experience in civil and criminal appeals, residential and commercial real estate, and insurance defense.
Today, Melanie's practice spans several areas, including stock fraud and securities violations, commercial real estate, business formation and dissolution, trusts and probate, and general civil litigation. She has supported litigation in state and federal courts in Texas and other states, as well as in several international jurisdictions.
Melanie is a native Houstonian who grew up in the Meyerland area and attended Lanier Middle School and Lamar High School. In her free time, she enjoys exploring the restaurant and music scenes in Houston and beyond. Melanie speaks conversational Spanish.